4 tags
3 tags
1 tag
1 tag
1 tag
1 tag
1 tag
1 tag
2 tags
1 tag
1 tag
Instagram: Welcome to the Instagram Team, Bailey... →
Welcome and Congrats! instagram: Instagram Name: @baileyelaine Hometown: Los Gatos, CA Position at Instagram: Community Everyone here at Instagram is very excited to welcome our newest member, Bailey Richardson! She holds a degree in American Studies from Stanford and has previously worked with the SFMOMA in…
2 tags
1 tag
2 tags
6 tags
14 tags
6 tags
8 tags
1 tag
Instagram's Top 20 Most Followed Users →
bridif: Did you know that 9 of the top 10 Instagram users are celebrities and brands? Bieber, Selena, Taylor, MTV, Starbucks, Jamie Oliver, the Jenners, and Burberry. The only non-celebrity? Long-time IGer Mike Kus at #9. For the next 10, there are 4 celebrities (Snoop, Seacrest, Zooey and Mraz) as…
7 tags
Ink361.com Unveils New Feature: Map Viewer
This week Ink361.com (formerly known as Inkstagram), a web interface for Instagram, launched a fascinating new feature: the Map Viewer. Just click on "Map" on the bottom of the site, and you'll see a global map…with locations of geotagged Instagram photos. Click on the icons to see the actual photo, who shot it, etc. It's a fun, new way to discover new photos and...
"As I used the app more and more, something surprising happened: I became..."
– Bold words by Clive Thompson from this December article in Wired Magazine (via bridif)
9 tags
Spotlight On: Rich Nacin and @OccupyWallStreet
Last week, Time Magazine recently named "The Protester" as its 2011 "Person of the Year".  From Egypt to Lower Manhattan, 2011 was the year people took matters into their own hands….and facilitated the changes they wanted to see…globally. Arguably the most influential and far-reaching was the Occupy Wall Street movement. We spoke with Rich Nacin, who created...
1 tag
1 tag
Instagram: We're the 2011 App Store iPhone App of... →
instagram: We are excited to announce that Instagram has been selected by Apple as the App Store Rewind 2011 iPhone App of the Year! We are honored to have been chosen and wanted to take this opportunity to recognize the importance of our passionate and dedicated community. Over the past year, this…
3 tags
InstaCheer: Instagram images falling like... →
Carrot Creative built this really cool holiday Instagram website!
6 tags
1 tag
9 tags
Inkstagram.com is now...Ink361.com
Just letting you know that Inkstagram.com, the innovative web interface for Instagram, has undergone a name change. It is now Ink361.com. The site's modern, user-friendly interface allows you to view, manage, "like" and comment on Instagram photos…plus share them with friends & family from any browser (those without an IG account can only view photos). Want to learn...
14 tags
The NYC Instagram Scavenger Hunt? Good times....
Recently, lots of NYC Instagrammers…from rock stars like Anton Kawasaki (@Anton_in_NYC) to relative newbies, came out in force for our 2nd Scavenger Hunt! Mother Nature even cooperated, providing the eager teams with an unseasonably balmy November day. Tasks included everything from getting a pre-teen to flip the bird….to licking a subway pole (whoa!). "Saying it was fun...
4 tags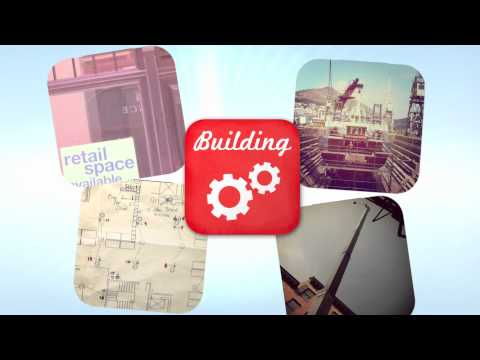 9 tags
Spotlight On: Carel van Apeldoorn, Managing...
Barely a year old…and with over 10 million users…the Instagram iPhone app has sprouted a cottage industry of apps and websites. One of the leading sites is Ink361.com (see link under our header) which allows you to browse and manage your Instagram photos right on your PC or Mac. And the cool thing is, you don't need an IG account or even an iPhone to enjoy Ink361.com. The site's...
5 tags
"Shoebox" app lets you scan, store & share old...
Remember life before the digital camera age, when we all stored our paper photos in bulky photo albums (remember those?)? Well a new app called Shoebox is quite the game changer, because it actually scans your photos! For example, use your iPhone to photograph (i.e. scan) Mom & Dad's wedding photo, and it will be stored in Shoebox' cloud, aka 1000memories.com. You can add...
11 tags
Our first #InstaLunchNYC? A success!
On Friday, 14 Instagrammers came out in the cold during their lunch break for a photowalk through Bryant Park and the Veteran's Day Parade. A good time was had by all, and plans are already underway for the next one! Wanna see pics? Check out the above hashtag on Instagram or on your browser with this Inkstagram photo album! And don't forget our next big event, next Sunday,...
6 tags
16 tags
Today: InstaLunchNYC Photowalk @ 1pm!
TODAY'S THE DAY! InstaLunchNYC photowalk hosted by @Jacelinda and @LolitaLens. Meet at Bryant Park (corner of 42nd and 6th) at 1pm, and spend your lunch break meeting Instagrammers (we're a friendly bunch), as we walk around taking photos. Make new friends…catch up with old ones…learn new techniques. If you're off for Veteran's Day…even better! If...
whatiseenow: Brooklyn Museum, SFMOMA, and other museums using Instagram Interesting post from the Instagram blog. Both the SFMOMA (@sfmoma) & Brooklyn Museum (@brooklynmuseum) use Instagram for sharing images of special events, their beautiful buildings, patrons enjoying the exhibits, installations as the artists or handlers are setting them up, and even mummies being sent through CT...